Ede books was formed by Zvezdan Reljic and David Pisani as a result of their shared passion for books and printing processes. The opportunity to put a project in book form arose with David Pisani's TRANSIT project, which was the catalyst to form Ede Books. With an unapologetic love for Japanese photobooks and graphic design and a tendency to search for photographers, artists and writers working on the fringe of society, Ede Books aspires above all to produce quality books of meaningful and contemporary visual and editorial content.
Zvezdan Reljic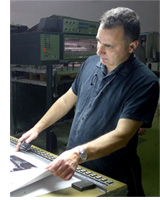 Zvezdan Reljic is a publishing industry specialist with 30 years hands-on experience in photography, pre-press, printing and graphic design. He graduated from Graphic Arts School in Belgrade in 1983 when printing plates were developed by hand and photomechanical transfer was an art in itself. During his career he managed several newspapers and magazine design departments and worked as a consultant on numerous publishing projects. His work on art direction and design includes, amongst many others, the Sunday Circle magazine (Malta), XM Magazine (Netherlands), FM magazine (Netherlands), The Architect magazine (Malta) and Gourmet Today magazine (Malta). Along the way he has integrated all the new technologies of digital imaging and pre-press but always kept close to heart his love for the printer's craft. Zvezdan currently runs his own publishing house and graphic design studio.
David Pisani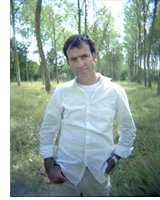 David Pisani is a professional photographer specializing in Architecture and urban reportage. He is the author of an extensive personal photographic essay on Valletta entitled 'Vanishing Valletta' which in the year 2000 was included in the permanent collections of the Bibliothèque Nationale de France. Vanishing Valletta was also published as a monograph in 2007. He has also produced a photographic essay on the city of Dubai entitled 'Future City' which was commissioned by Emirates Airlines for their corporate art collection. His most recent work includes two photographic essays on the war zones in Cyprus and the city of Kyoto. He is a fanatical darkroom printer with more than 25 years experience in commercial and fine art printing.